Twitter is a fascinating social network based on micro messaging and brevity. How can a post on Twitter ever fit into your marketing plan? What about video? Marketers know what YouTube and Facebook can do for their video marketing needs. Now is the time to cross that final social boundary and start posting on Twitter.
Twitter is for engagement. There are three kinds of engagement: direct, social and real. Direct as in reaching a client/customer with a select video. Then, there's Social as in the ability for clients to share video, as well as a marketer sharing video on their website. If you want to read about the downside of not being social on Twitter, click here to read a list of 10 Twitter Faux Pas for marketing interests. Finally, there is real as in measured engagement that a marketer can compare against other social efforts. Feel free to check out Autodemo's insights and then consider how Twitter can work for your business.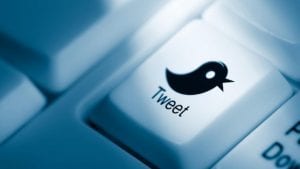 Twitter offers the fastest way to build an audience of relevant followers. Your content allows you the opportunity to interact and engage with interested clients immediately. These clients also don't have to follow you back like they are required to do on LinkedIn and Facebook. Less upfront cost and time for those that are at the start of the Sales Funnel and debating conversion.
Twitter works as the best audience-building tool. If you interact with enough clients that express interest, they will share your links and begin building a network of your links. Clients begetting clients to further your engagement.
Twitter allows a marketer to retweet relevant news and marketing materials that share interest with their product/service. This creates an audience of marketing leaders via RT that will be interest in your shares and want to learn about what you are doing. Marketers sharing marketing plans and clients. That's what we call synergy.
Tweets are social proof. Social proof is the greatest metric of all, as it is far more diverse than what you'd get on other platforms. Facebook and far more social platforms have personal content being shared. Twitter offers up a service that lets you click on multiple points of interest that explore different aspects of your product/service.
Twitter offers up an internal network of interested clients wanting to further propagate social proof. If you're selling a Google app, then you can foster interest among the app development community. They share links about finding new app marketplaces, while you can reach out to the marketplace owner and introduce your app. Tit for tat working back and forth to further branch your brand.
Contact Autodemo today at info@autodemo.com or 502-581-1300.