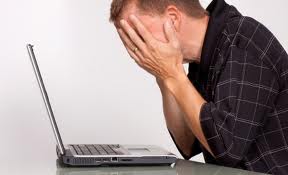 This is our latest in a five-part series on the most common mistakes made when building a software demo in-house. It is a continuation of a newsletter we published in May. (Read the newsletter for the full list of all five mistakes.)
So far we've shared helpful tips and insight on demo-scripts and recording audio. Today's topic is technology.
A crucial component of the demo development process is knowing what technology will serve you best.  Very little can slow down (or stop) production and delivery of your demo as quickly as choosing the wrong development applications.
Slow load times.
Browser problems.
Compatibility issues.
These are all details that usually occur just as you are trying to wrap-up production. Not only can they stall your demo's launch for weeks, sometimes months, they can zap your time and budget, resulting in a software demo that is under-utilized with zero ROI.
Common technology issues include:
Development applications and programs that do not easily integrate with your website or your site's analytic tools.
Demos that do not launch in a timely fashion or chug along so slowly, they lose more viewers than they gain.
Inability to leverage your software demo on websites like YouTube, share across your social media networks, or use in emails.
Demo development applications that do not play on mobile devices or iPads.
While clumsy technology can stall your demo project, they don't have to be the death of it. The first step to avoid technology issues is determining where and how you plan on implementing your software demo so that you choose development tools compatible with your delivery platforms.
Include your organization's IT and/or web manager from the start so that they can help determine which technology will fit your needs. Also, enlist a team of colleagues to help with quality control, asking them to play the demo from their different mobile devices, tablets, and laptops before you release the demo to your sales team.
Questions to ask your quality control team:
Does the quality and sharpness of your demo remain the same regardless of the device you are using to view it?
Does the audio sync correctly with what is being shown on the screen?
Does the demo begin promptly and play all the way through without crashing regardless of the browser?
These are all questions to address before you can consider your demo good-to-go.